Lancashire County Pool Association would like to announce Lancashire Youth Grand Prix 2014. Comprised over 3 events to be played at Stephen Hendry's Snooker and Pool club, the event is part of our commitment to the development of the game within the Lancashire area.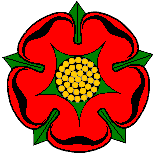 Event 1 – Saturday 17th May
Event 2 – Saturday 21st June
Event 3 – Saturday 12th July
Entry is pen to ANY youth player resident in Lancashire, Deane & Daubhill, Wigan or Bury who is under 21 years old. Inter-County age restrictions apply (i.e. a player should be under 21yrs of age on the 31st Dec 2012). You can only enter ONE competition
£15.00 entry fee for all 3 events if paid in advance or at Event 1 or £7.00 per event . Entry forms are available behind the bar at Hendry's or contact Lancashire Youth Squad Manager, Diane Stocks: email diane.stocks@blueyonder.co.uk or phone 07946 313820 to register. Cheques/postal order to be made payable to Lancashire Pool Association
Play: Registration 9.30am; matches to start at 10.00am
Rules: Played to World 8-ball Pool Rules. Round Robin format; best of 5 frames. Dress code does not apply to this tournament
Prizes: Trophy & Vouchers for the Winner in each category Trophy for the Runner-Up in each category PLUS the Top 4 players in each age group will receive paid entry into the Regional Finals in August.