June 19th will be the start date for the greatest pool event of the year when the World Eightball Pool Federation (WEPF) will launch the 2019 championships at the Imperial Hotel, Blackpool, England
The revised format used last year of playing the World Men's Individuals event and then the World Masters events before the Team Championships started was a massive success and will be continued for 2019. World Men's Individuals Championships will commence on Wednesday 19th followed by the World Masters on Friday 21st June.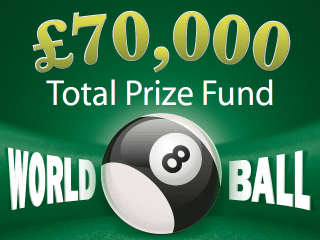 Opening ceremony for World Team events will be 3 p.m. Sunday 23rd June.
The championships will be 'Streamed Live' to the world in the Newly Improved Arena, based on the format of previous televised events. Tiered seating will be available around the new arena from the very first match of the Championships, spectators are welcome to attend.
Come along to Blackpool to see the leading players from Australia and the leading pool countries in Africa, plus several European nations as they battle it out in the most prestigious international championships in the world.