August 15, 2016 in Intercounty, Interleague, Mens Interleague, Seniors Intercounty by Alison Parkes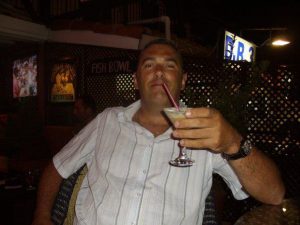 As I'm sure you will all know by now Mark Ashton one of our Senior players lost his brave fight against cancer on Friday night.
Mark was a special friend. One of own who played League, Interleague and County and we'd be really surprised if there is anyone here who didn't know him or hasn't met him at some time.
Since Mark's diagnosis with Bowel Cancer, Alison & Ian have been close to his unwelcome journey. It's been a pretty tough ride, we've shed the odd tear along the way when he's had bad news, but we also had a lot of laughs. Read the rest of this entry →